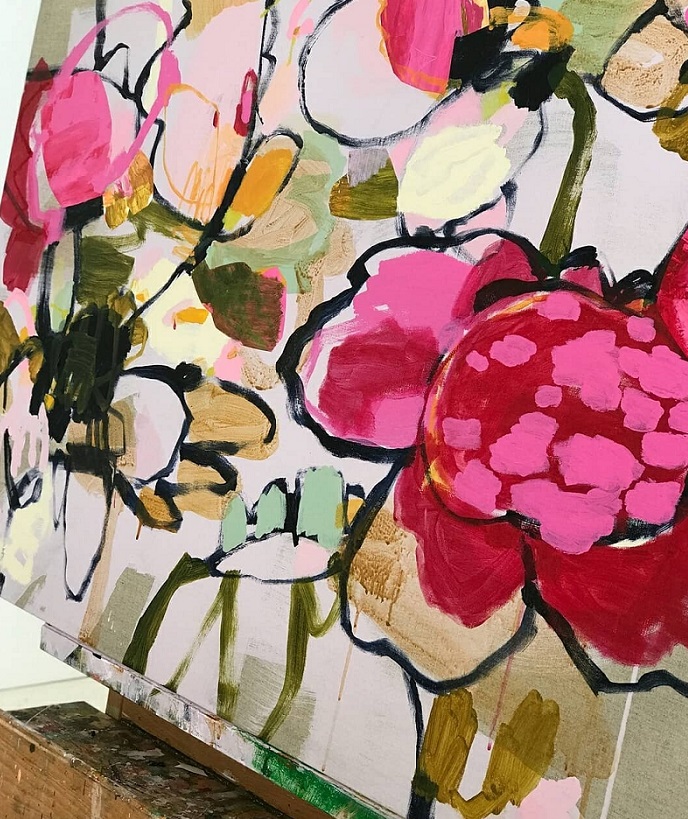 5-6 June 2021
10am - 3am
$525
Kate paints from her studio at North Star in Northern NSW and is known for her botanical shapes, use of bold colours and vivid stokes, but her artwork also has a beautiful feminity to it.
She has exhibited at Walcha Gallery of Art; Toowoomba Grammar Art Show; Jumbled Woop Woop Exhibition, Orange; Aspects Art Show, Goondiwindi;  Art Lovers Australia 'Colourpop Exhibition', Greenhouse Interiors Life Exhibition Online and you can find her work in homewares shops scattered around the countryside.
Hope to see you here. X
Participants will be sent a list of items to bring once they have signed up.
The weekend includes morning tea and a delicious lunch from my kitchen garden each day and a few glasses of champagne over the course of the weekend to get those creative juices flowing!